Continuous Integration for your Builds and your Team
Automated software builds are the key to continuous integration and stability in your software development lifecycle. Know about problems with the code early, gather the information about the build process in one place, and let Zed handle the automation for you.
Capture build definitions in one place
Ensure reliability and repeatability with full automation
Build on Unix, Windows, Linux, and Mac
Build your favorite languages (Java, C#, C++, Ant, Maven, etc.)
Integrate with your source control (SourceSafe, Subversion, CVS, Git, etc.)
Start Your Automated Build Today!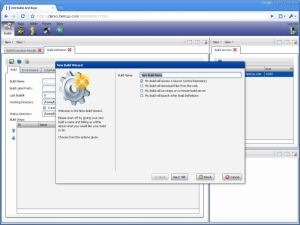 For Your Team

Save Time by eliminating the integration cycles that are spent towards the end of a project when everyone's code is 'finally' ready. Continuous Integration keeps your whole team on the ball.
From Our Customers
"It makes developers lives easy

Zed is really good software; my experience with it so far has been very good. It makes developers lives easy, especially when we have to maintain builds by ourselves ;), we do not have to bother about many other things like configuring build machines to remote hosts, versioning etc. Features other than build are also very interesting. I was really excited with the idea of task management with the spec docs when I worked with my first Studio FS. I am not sure of any other wiki where it is so simple to do. It serves the purpose of a good SDLC management tool. Everything is easily configurable, we never got a major problem working with it so far with hardly any learning time. Forums idea was also a very nice one when communicating with remote teams. Altogether, simple and great ideas, nicely implemented and very user friendly."
--
Lavanya Konda
Progress Software - Shadow Studio